刊物
視頻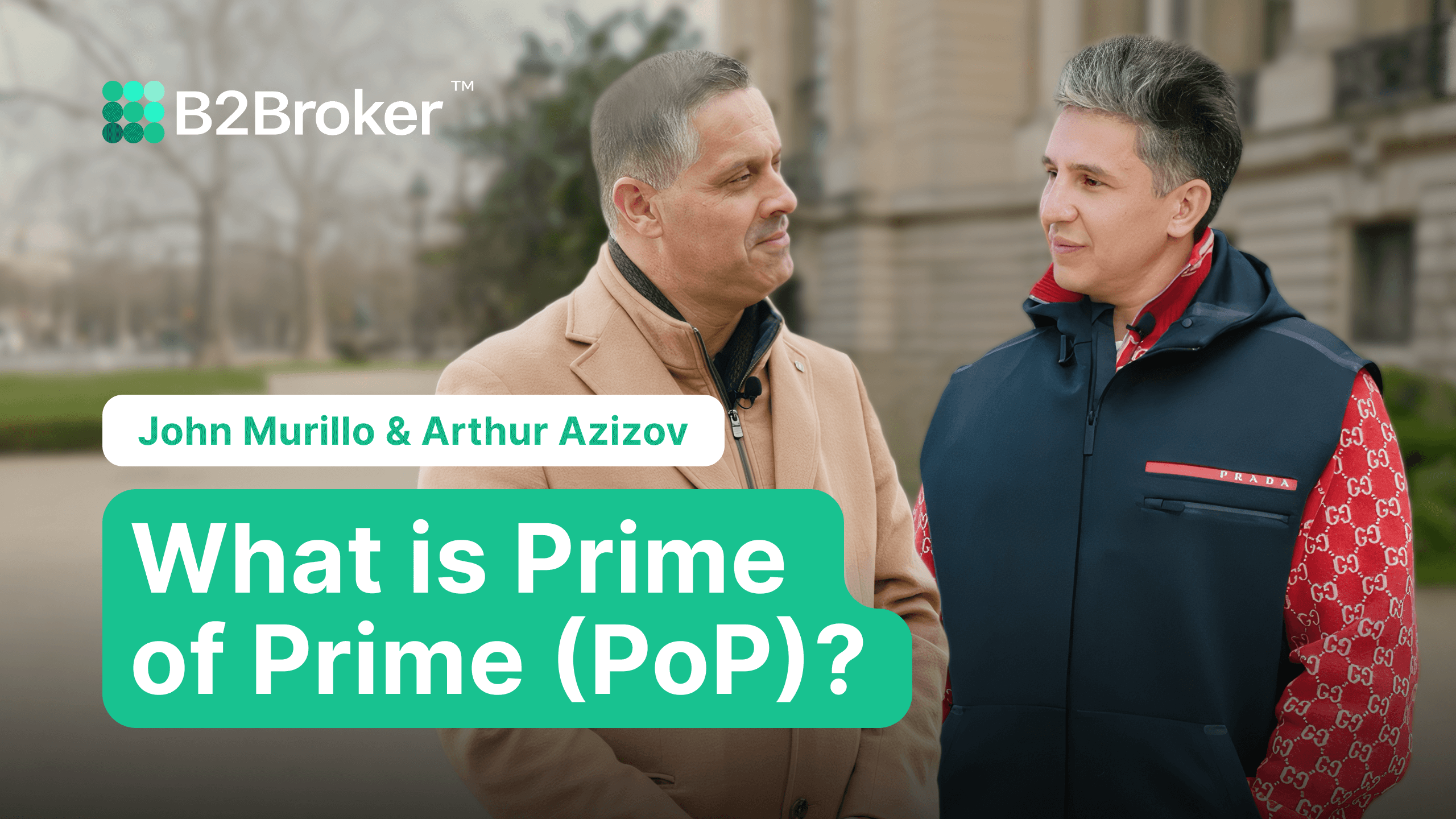 04:18
What Is Prime of Prime? Your Easy Guide to PoP Liquidity Providers
Join B2Broker CEO Arthur Azizov and CDO John Murillo as they unpack the concept of Prime of Prime liquidity providers. In this informative video, they clear up any confusion about choosing to work with a single PoP institution versus multiple liquidity providers, such as Tier-1 banks and non-bank entities. They also highlight the risks of relying on a single provider and share tips on how to promote risk diversification and improve capital efficiency.
04.08.2023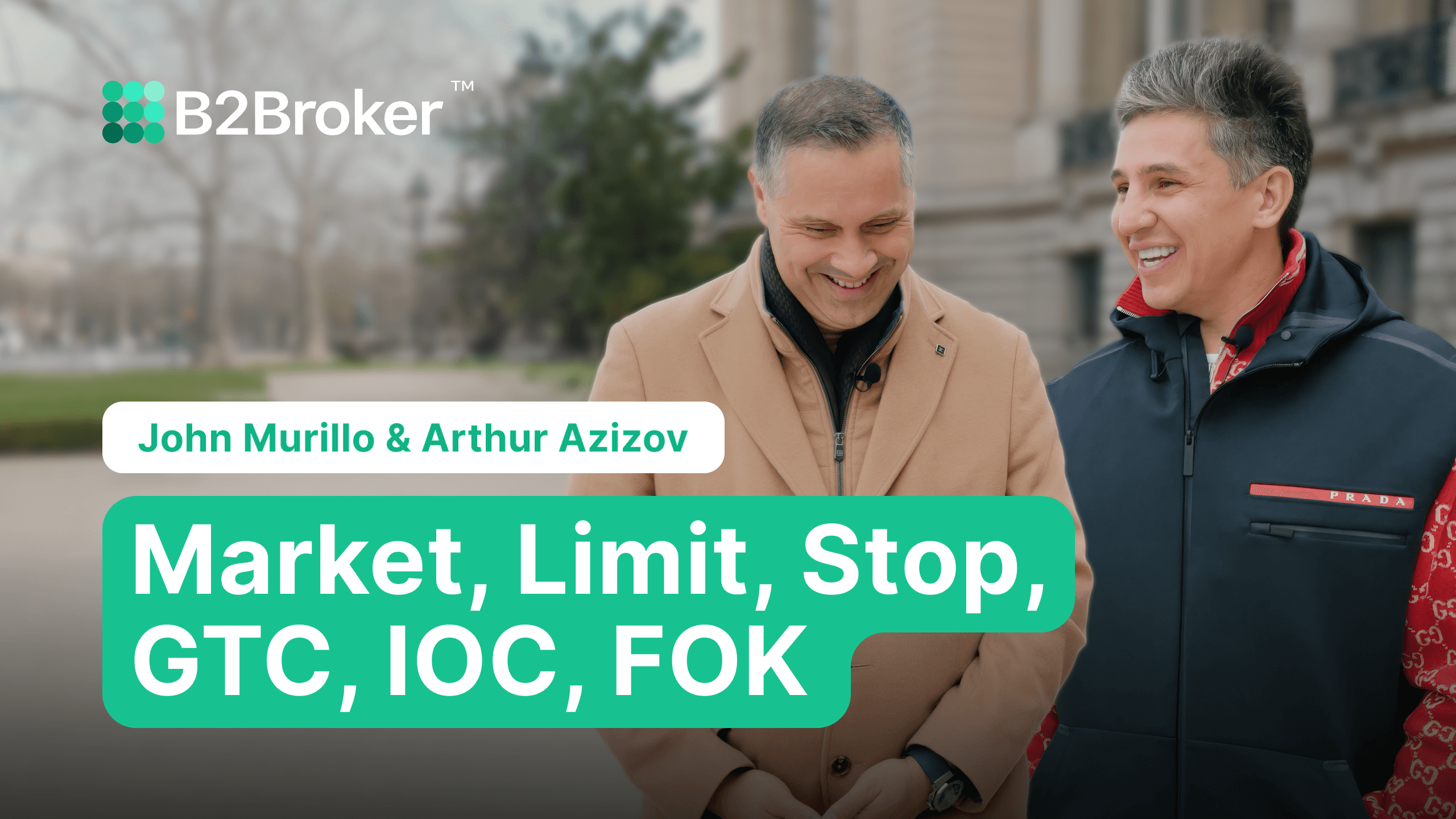 06:27
Market, Limit, Stop, GTC, IOC, FOK Orders. How Do They Work?
In this video, B2Broker CEO Arthur Azizov and CDO John Murillo discuss the different types of orders used in trading. They provide a comprehensive overview of market, sell limit, stop, fill or kill (FoK), immediate or cancel (IoC), take profit and stop limit order, and more. They also explain the differences between each type of order and discuss how they can be used in different trading scenarios.
31.07.2023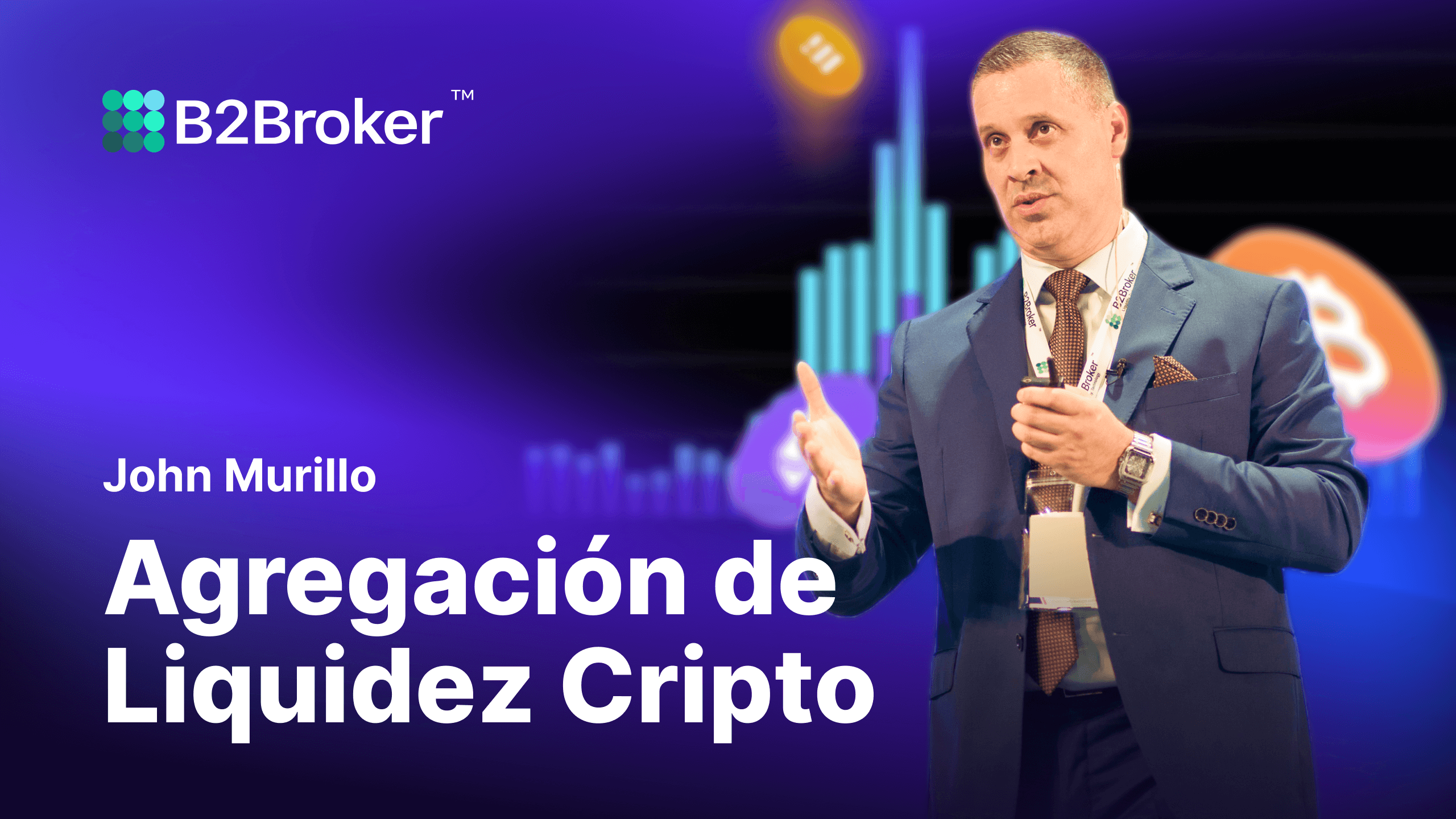 20:20
Crypto Week Madrid Summit | Agregación de Liquidez Cripto
Acompaña a John Murillo, Chief Dealing Officer de B2Broker, en su charla sobre la agregación de cripto-liquidez. John explica las diferencias entre la liquidez spot y la de derivados, revela las ventajas del Prime of Prime institucional y describe las ventajas competitivas de B2Broker en la industria. Además, brinda consejos desde su perspectiva de experto para aquellos en busca de un proveedor confiable de liquidez criptográfica.
25.07.2023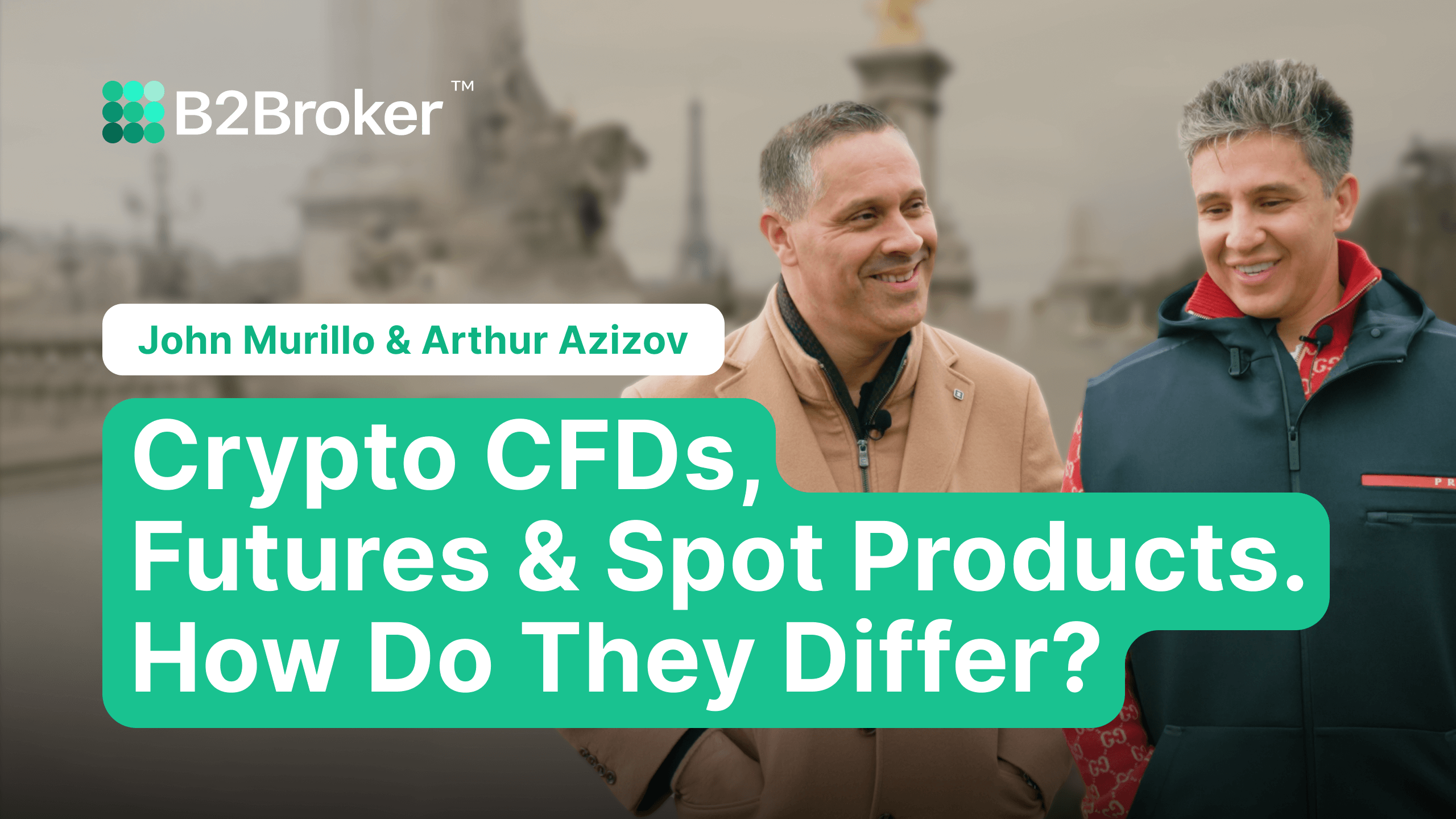 09:10
B2Broker Q&A | Crypto CFDs, Futures and Spot Products – How Do They Differ?
In this Q&A video, B2Broker CEO Arthur Azizov and CDO John Murillo explain the differences between crypto CFDs, crypto spot and perpetual futures. Discover how these financial instruments work, the advantages and limitations of each one, and the role of each in the cryptocurrency trading market.
19.07.2023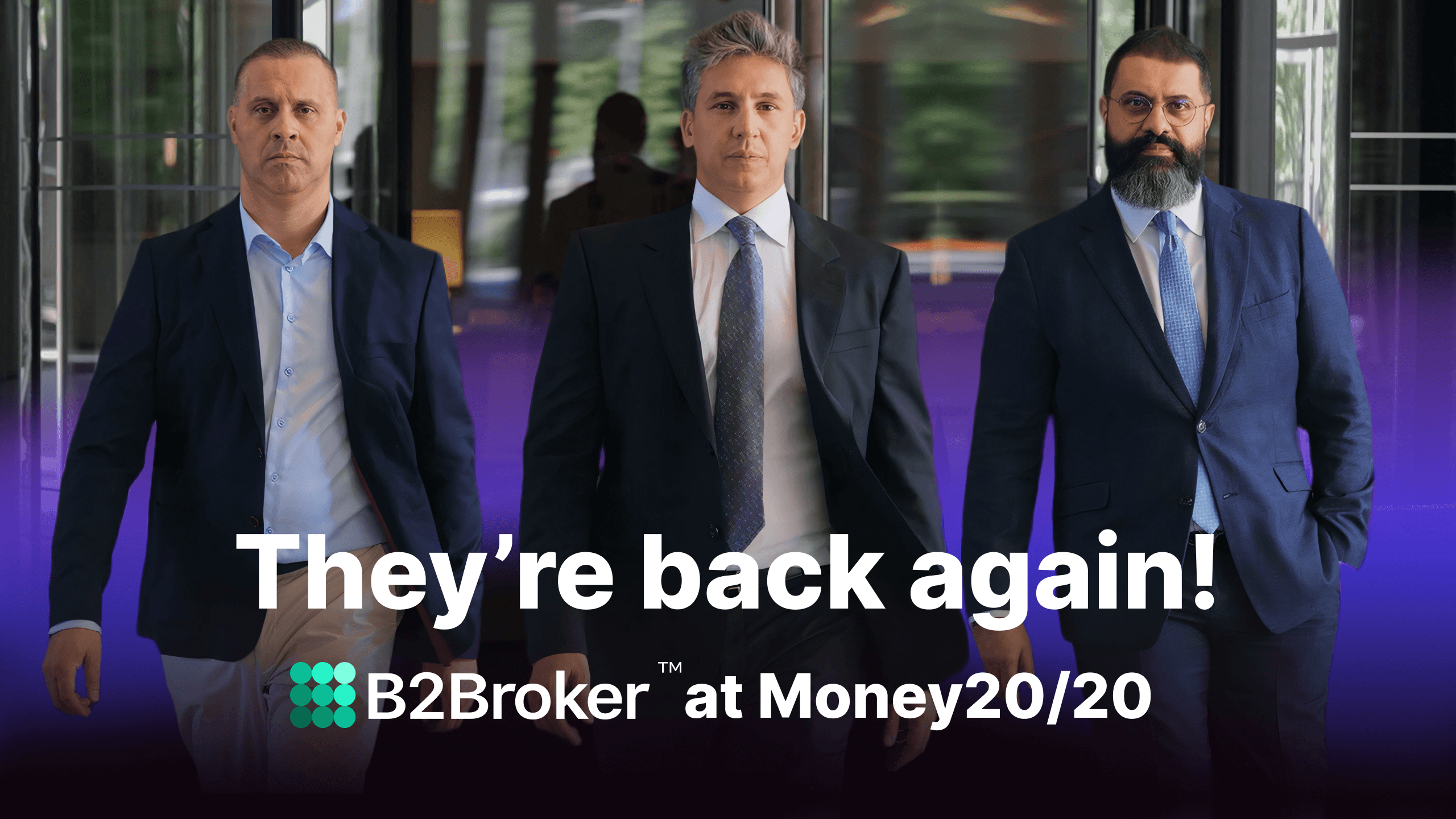 10:08
B2Broker at Money20/20 Europe: Unlocking the Power of Financial Innovation
B2Broker attended Money20/20 in Amsterdam, presenting an exclusive product and service line. Discover why our solutions stand out from the competition and learn about our groundbreaking liquidity and technology ready-to-implement solutions for financial services institutions, state-of-the-art crypto payment processing solutions, and more. Get ready to unlock the full power of financial innovation with B2Broker!
13.07.2023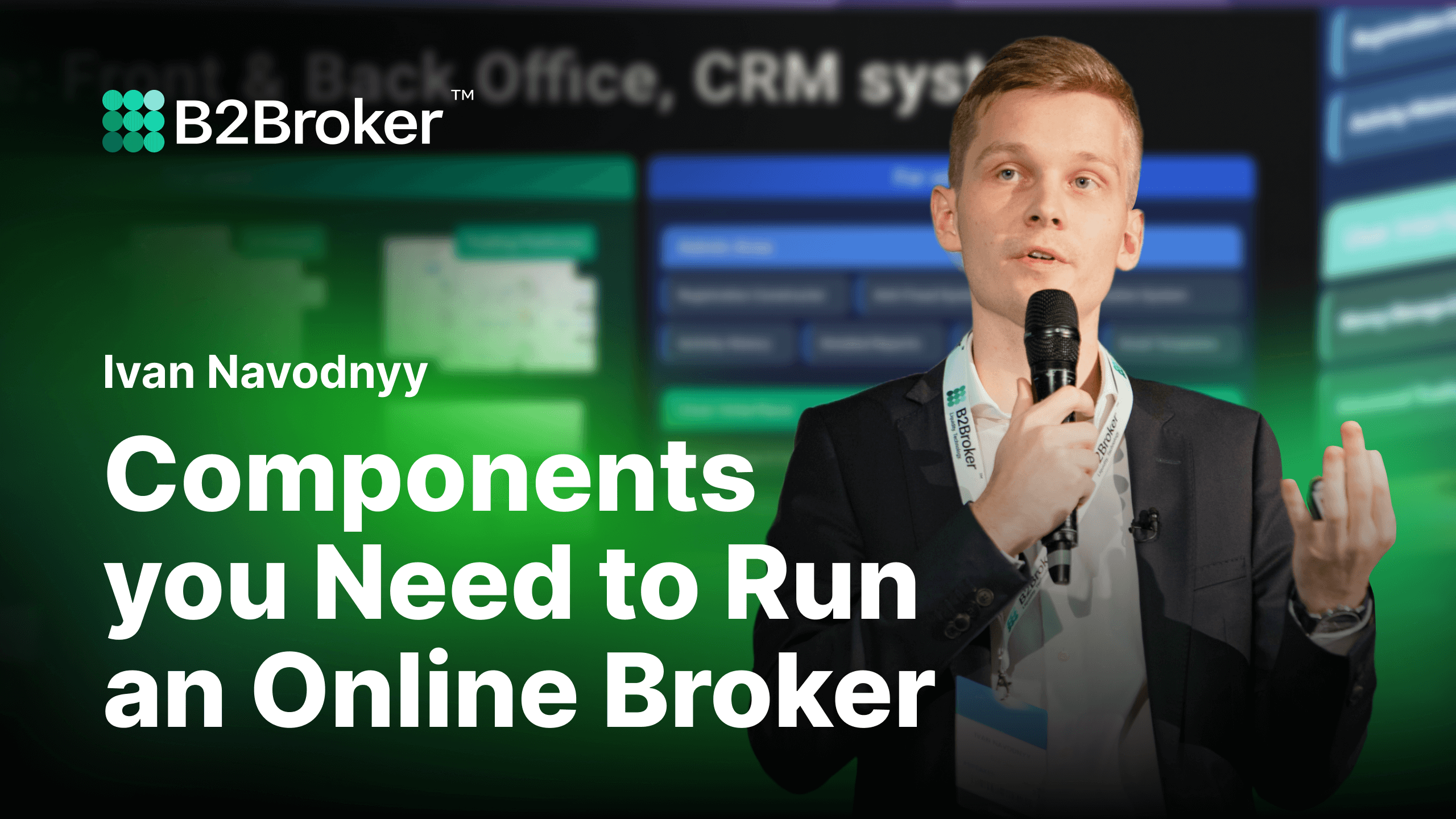 22:43
Seamless Asia 2023 | Components you Need to Run an Online Broker
In his keynote speech, Ivan Navodnyy, Chief Product Officer of B2Broker Group, dives deep into the technology and components that brokerages need to run a successful multi-asset business. Ivan discusses how single-asset and multi-asset brokerages differ, as well as what brokers need to know about trading platforms, CRM, payment and KYC/AML systems, liquidity, and website development. He also explores the importance of liquidity aggregation and distribution for brokerages and talks about the various income scenarios that brokers can access by building an ecosystem approach.
11.07.2023